Once you have spent a few (hundred) hours struggling trying to fix boat stuff in cramped bilges and the like, you begin to really appreciate forethought and clever engineering.
Steve Dashew has just posted an
update
on the building of production
FPB 64 power yachts
in New Zealand. There are many clever and thoughtful details in the photos and the post. I was particularly impressed with the last three photos and captions: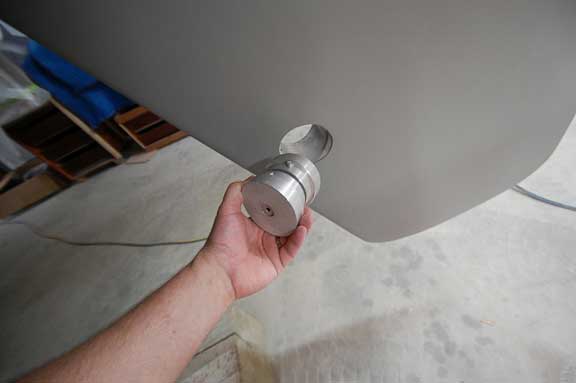 Finally, a test. Can you tell us what this plug in the rudder is for?
When the bolt is cinched up the surface of the plug is flush.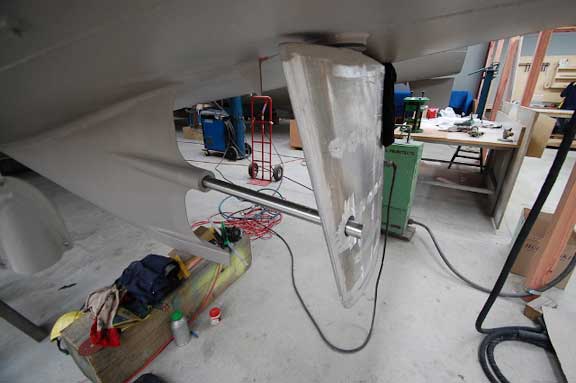 Want to pull your prop shaft without first dropping the rudder? That's where the rudder plug comes into use.
Amazing. He has just saved hundreds of thousands of dollars in maintenance fees across the life of the fleet of FPB 64s, not to mention a lot of sweat and cursing.